Ok, I found these on a super cool Blog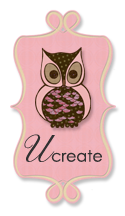 and had to try them myself. Both of the kids teachers will be getting one for Valentine's Day next week (Shauan and Sam you can't copy, LOL) . Check them out:
If you loved them and would like to make them yourself here is the Blog and complete direcitons.
Hope you ENJOY :)
http://www.u-createcrafts.com/2011/02/valentine-candy-dishes.html
By The Way:
I got all of my supplies (except Candy) at Hobby Lobby on sale today ;). Yep, this is a super cute craft that also can be cheap ;).